Stephanie, also known as PinkiesCupcake was a rapper who appeared in various series. She was
Nathan
Provost's
girlfriend.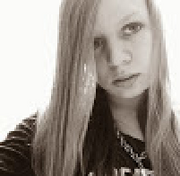 Stephanie began going out with Nathan in 2013. Her and Nathan answer questions together on a YouTube Series, called Unscripted. She occasionally appeared in rap battles.After Nathan and her went their separate ways in 2016 she will no longer appear in Rap Battles.
Appareances
Gallery
Ad blocker interference detected!
Wikia is a free-to-use site that makes money from advertising. We have a modified experience for viewers using ad blockers

Wikia is not accessible if you've made further modifications. Remove the custom ad blocker rule(s) and the page will load as expected.