Sally.EXE
 battled 
MARIO
 and 
I HATE YOU
 alongside 
Sonic.EXE
 in 
Sonic.EXE vs MARIO 2
, she was potrayed by Stoffrex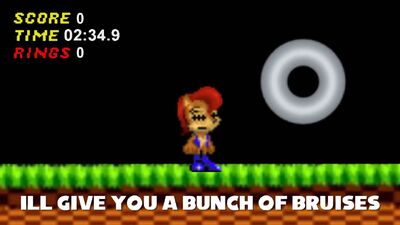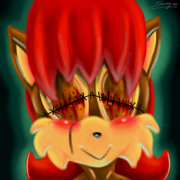 Lyrics
Sonic.EXE:
You're in my world now, So don't try to escape
You're just a "creepy" picture, with your mouth agape
My burns are hotter than the fires of Green Hill
It's time to get somebody else to rap for me, come in Sally, my love
Verse 1:
Those rhymes from you were not perfect, I'll give you a bunch of bruises
I might have my eyes stitched closed, but I can still see you losing
I HATE YOU, you were just a failed mistake
A fat plumber fighting me? Ha, just gimme a break!
Ad blocker interference detected!
Wikia is a free-to-use site that makes money from advertising. We have a modified experience for viewers using ad blockers

Wikia is not accessible if you've made further modifications. Remove the custom ad blocker rule(s) and the page will load as expected.