I HATE YOU
battled
Sonic.EXE
in
Sonic.EXE vs MARIO 2
 alongside 
MARIO
, he was potrayed by Frenzy.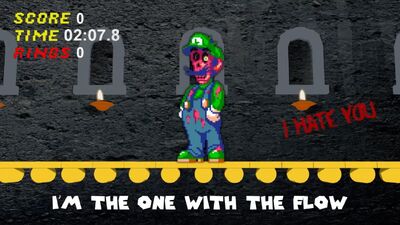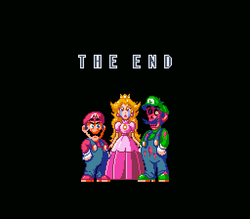 Lyrics
MARIO:
I AM GOD NOW, YOU JUST MILKED THOUSANDS OF SEQUELS
What's in this question block? It'll be your doom, you fool
It's the end now for you, you've lost to the one and only MARIO!
Time to bring in my brother bitch, LET'S-A GO
Verse 1:
I hate your rhymes so much, I'm the one with the flow
Once you go into the Sunken Ghost Ship, you'll scream "OH GOD NO!"
Why won't you die? I swear to god, I'll jump on your corpse for an eternity
Your pasta was so bad, that it got moved to the Trollpasta wiki!
Ad blocker interference detected!
Wikia is a free-to-use site that makes money from advertising. We have a modified experience for viewers using ad blockers

Wikia is not accessible if you've made further modifications. Remove the custom ad blocker rule(s) and the page will load as expected.