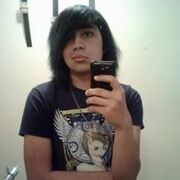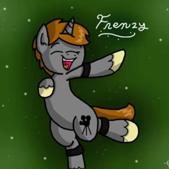 Information
Frenzy co-owns Epic Rap Battles of Creepypasta. He also helps with Cartoon Made Rap Battles, Epic Rap Battles of Cartoons, and several other series. He had his own series Frenzy Rap Battles, but has been scrapped and is now working on a new series Evil Rap Battles of Horror.
Check Out His YouTube Channel here [1]
Roles
Season 1
Season 2
Trivia
Is the first rapper to be able to speak spanish
Before getting into rap battles, his channel consisted of rants, gameplays, and reviews
Gallery
Ad blocker interference detected!
Wikia is a free-to-use site that makes money from advertising. We have a modified experience for viewers using ad blockers

Wikia is not accessible if you've made further modifications. Remove the custom ad blocker rule(s) and the page will load as expected.