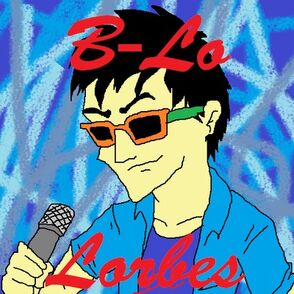 B-lo Lorbes (Brandon Lorbes) is an Asian-American rapper who created Gaming All Star Rap Battles and Dragon Ball Rap BattleZ.He has had three guest appearances in Epic Rap Battles of Creepypasta.
Characters
Jeff the Killer (Video)
Happy Appy (Audio)
Gallery
Ad blocker interference detected!
Wikia is a free-to-use site that makes money from advertising. We have a modified experience for viewers using ad blockers

Wikia is not accessible if you've made further modifications. Remove the custom ad blocker rule(s) and the page will load as expected.